Static Caravan Vinyl uPVC Decking, Verandas, Sun Decks and Skirting Solutions for Caravans, Park Homes, Lodges and Gardens
Approved Professional Decking Builders, we specialise in plastic - vinyl - uPVC Decking for: Static Caravan Decking, Verandas, Sun Decks, Balconies and Skirting for: Lodges, Park Homes, Mobile Homes, as well as installing conventional timber garden decking. We are pleased to offer you a range of styles and colours of ballustrades, decking boards, skirting, steps, ramps and gates. See Our 0% wood Composite Faux Timber Deck Boards 25Year Guarantee

We can also offer a choice of timber or steel for your caravan decking subframe (see below) as well as a variety of different designs, profiles and colours all very competitively priced. See our Gallery
All your Static Caravan Decking needs! Call us for a free Quote now!


Caravan Decking - Steel Subframe Specialists - Compliant with Fire Safety Regulations

We are pleased to offer a choice of standard timber sub frames or for extra longevity and increased safety - Galvanised Steel sub-frames, the ideal base on which to build a verandah. By reinforcing the posts and ballustrades with steel, there is no timber to create a fire risk or to rot in damp conditions. The sub-frame is easily connected into a grid pattern and the deck boards are fixed directly to the steel joists. All - cheaper than you think
Why Choose Southern Decks Static Caravan Decking?
Find Out Here!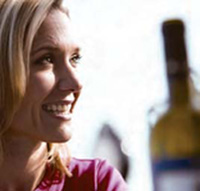 Approved Suppliers and Fitters:

Argos Deep Generator AID- DO NOT CHANGE
HL Plastics - Liniar, UK's foremost PVC Decking Manufacturer
approved supplier

Approved Fitter
Buying a Deck is a major Investment, so you need to make sure you install the best! All our decking is approved by Liniar, the UKs foremost uPVC Decking Manufacturer. So you can be sure that our build quality and materials are second to none! All are BSI tested - see below. Our approved and trained installation teams consist of experienced Decking installers, many of whom have over 25 years of building knowledge and experience. We will fit your decking with the minimum interruption or fuss, conveniently and quickly... ensuring that you always recieve a first class service - from quote - to order - to installation - Guaranteed! We only build the highest quality Custom Decks - our experienced installers are able to offer steel sub-frames to comply with fire regulations - where required.
Accreditation and test results:
- All components are made in the UK to:ISO9001:2008
- Deck Boards -Class1 Fire Test Certicate to BS476:Part71997
- Slip Resistance has been Tested to BS7976;Part2:2002. Slip resistance was found to be good in both wet and dry conditions.
- Wear Resistance has been Tested to BS EN 660-2:1999 and BS EN 428:1993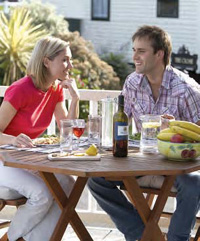 Approved Installers of Premium Deck Boards
---
Official Decking Supplier to Channel 4 - find out more
*Where possible we will match or beat any valid quotation you have recieved! Call us now to find out how we can save you money!
We Supply and Install: Vinyl, Decking on Caravans and in Gardens.
Find out more - call us now!
One
GET A FREE QUOTE - Just call us for a Quote or use our helpful Quote request Form
We also offer a free phone number to call us 0800 840 7421.
Two
Confirm Your Quote
Once we have provided you with our highly competitive Quote. Simply confirm your decision and we will arrange to deliver and Install your new Static Caravan Decking at your convenience!
Three
Payment Options
We offer a range of payment options to suit you.
We accept Credit and Debit Cards, cheques, bank transfers and cash:
Call us now!
Please note that all our decking is custom built to fit your static caravan or lodge.
Once you place your order your decking will be available within two weeks and installed within 1 - 2 days.
We look forward to being of assistance to you.
Caravan Insulation Service Prepare for Next Winter - don't get caught out!
Find out about our special Under-Floor Insulation service call us now for Free:
0800 8407421.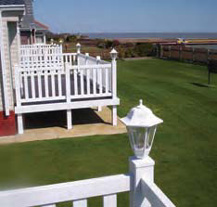 Contact Us
New Barn Farm, Funtington, Chichester, West Sussex, PO18 9DA
Telephone: 07803697140
info@southerndecks.co
.uk
Southern Decks Services